So you want to learn more about coding? Well, you came to the right place. Last August Touro Graduate School of Technology offered a FREE coding workshop. We highlighted the perks of learning how to code in a previous blog.

Whether you're building a website for your own business or creating a program to help others start their first website, knowing how to code is square one and useful in many different fields. If the extra income isn't desirable then consider how learning code can sharpen your problem-solving skills! In the Lost Interview with Steve Jobs, Apple's co-founder said, "I think everybody in this country should learn how to program a computer because it teaches you how to think."

If you are looking to fine-tune your coding skills in order to propel your career forward, you should look into further education, in places such as Touro Graduate School of Technology, to help secure a future in this field. For those of you who are tech savvy or looking to pick up a new skill, there are options that will help you learn to code… for FREE!

Today we are going to highlight one of those options:
Codecademy.com
Codecademy is a site where you can "learn to code interactively, for free". Whether it is HTML, JavaScript, or APIs, the Codecademy will give you the education you need and deserve. However, educators in the field advise not to jump too far ahead; Irina Berman, an instructor at Touro College Graduate School of Technology, states that users "have to start with HTML and CSS. That is step one." Understanding programming concepts will help beginners with their coding journey. HTML and CSS are the baseline of creating websites by structuring and styling the site's pages. Codecademy's HTML Basics lesson has 14 steps, and prevents you from getting ahead of yourself. You only gain access to later steps once you have mastered the earlier lessons.
How can coding help you?
Codecademy wants you to understand the perks on their native net education. Check out how Tommy went from knowing nothing about code to building one of Time's '50 Best Websites' after learning with Codecademy.
Hungry for more? Check out some other coding success stories here!
JOINING CODECADEMY
Step 1: Sign Up
It's that easy and really is FREE. I did it for myself just to show everyone how easy and quick it is.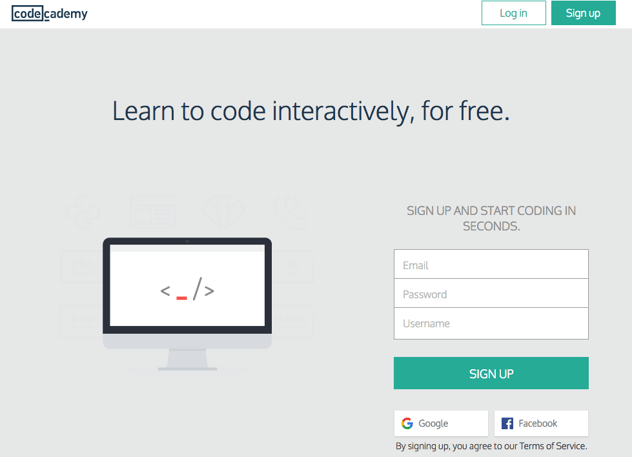 Step 2: Get Going
And you're in! Jump into your first lesson learning HTML and CSS fundamentals.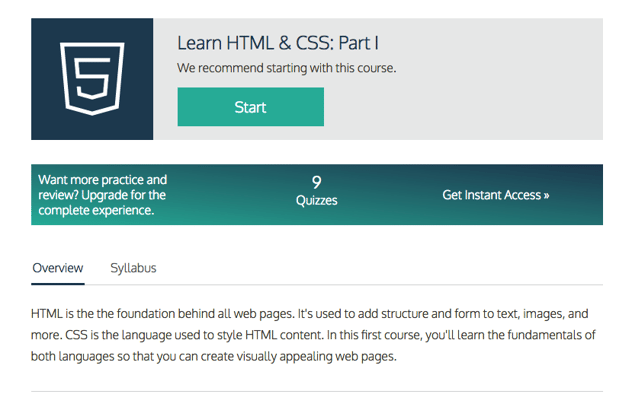 Step 3: Follow The Path
Codecademy offers a user-friendly experience. During your lesson, you'll have access to learning more about each lesson, instructions, and the actual exercises. Each new exercise will unlock upon completion of the previous one.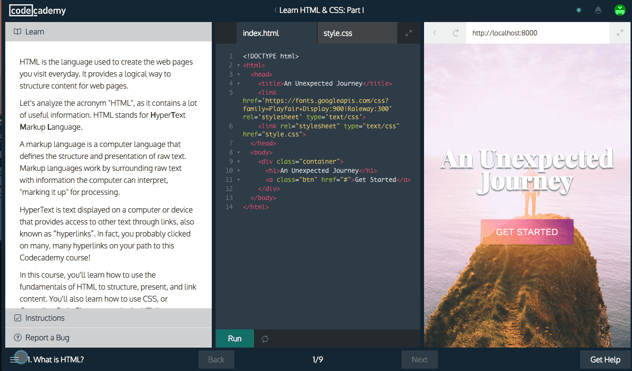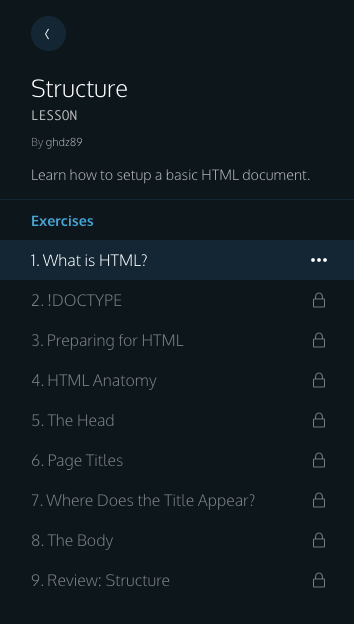 ---
There you have it! A completely FREE online site, teaching users how to code. Codecademy is rethinking education by giving participants a great online learning experience; an education as progressive as technology is.

It is important to know that coding can be taught at a beginner level for people who are interested in how it can help them personally. You can also learn and grow your skills by engaging in small side projects. Codecademy will help you achieve these goals.
Remember, coding for a long term career path will be benefited with a graduate school level education. Whether or not you know this is the right fit for you, speak to one of Touro GST's professionals about an education in their Web and Multimedia Design program.
Can't find what you need here?
www.firstsiteguide.com
gives assistance into deeply analyzing a website by providing information such as domain and page authority, site's bounce rate, page speed, mobile responsiveness, Alexa rank, keyword consistency and much more. Check it out!