Technology Brings the World to a Charter School in Harlem
How Touro GST Alum Kelenda Allen-James is helping St HOPE Leadership Academy utilize technology in the classroom
By Elizabeth Laura Nelson
At St HOPE Leadership Academy in Harlem, bringing educational technology into the classroom doesn't mean an increase in screen time for students.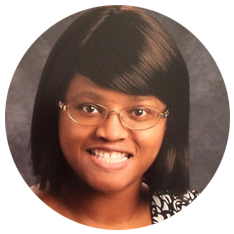 "That's a common misconception," says Kelenda Allen-James, the school's Technology Support Manager and a graduate of Touro Graduate School of Technology. "Technology does not necessarily equal more screens."
So what does it mean?
Greater environmental awareness and action, a framework for restorative justice, and an expanded view of the world are just a few of the ways St HOPE students are benefiting from educational technology programs—and Allen-James plays an integral role in making sure the infrastructure that supports those programs is up and running.
Here, she shares how technology is opening up new possibilities at this Title 1 school, where 95 percent of students qualify for free lunch.
Laying the groundwork
St HOPE Leadership Academy is a standalone charter school serving a population of 300 sixth, seventh, and eighth graders in Harlem, a New York City neighborhood rich with tradition and history. Enrollment is by lottery.
"A solid majority of our students come from the Bronx," says Allen-James. "They're traveling by subway to come to school every day. We don't want to burden the families with transport of an electronic device when it's unclear if they would have internet access at home."
The solution? Every classroom at St HOPE is equipped with 30 devices, including tablets and Chromebooks, for students to use at school. However, there are certain challenges unique to bringing technology into a historic building—and Allen-James is responsible for addressing them.
Building the infrastructure
"A classroom in an older school might have only four outlets per room," says Allen-James. That means when staff request a new device, such as a 3D printer, they also need to request an electrician, who needs to ensure there's enough power available.
Placement of internet access points must also be strategic. "If you put access points in the hallway, you'll get better coverage, so students don't lose connection as they go from one room to another. You can't just put the access point where the classroom phone used to be because the cabling was already there," she says.
"Part of my job is to explain infrastructure to the school's leadership team," says Allen-James. "Leveraging devices in the classroom requires a capital investment that has to be factored into strategic plans. Structural problems, when not addressed, can cause projects to be delayed, or not to work as well as expected—and both of those outcomes can be costly."
Exploring the possibilities
Once the infrastructure is in place and students can easily access the web via school-provided tablets and laptops, the world opens up to them.
Teachers at St HOPE Leadership Academy use the Google for Education suite, and have the flexibility to implement those tools in the way that works best for their students. Instructors can create a fully integrated Google Classroom environment, streamlining the creation, distribution, and grading of assignments and allowing students and teachers to share files or they can choose to utilize technology for certain assignments only—for example, filling out a Google form or doing a presentation through Google Slides.
One of the ways St HOPE is leveraging technology in the classroom is by using Google Forms to facilitate student elections. "Our students have the ability to see civics in action," says Allen-James. And in science classes, Google Earth is popular. "Students get to see NASA-quality images of the things they're talking about in Earth Science."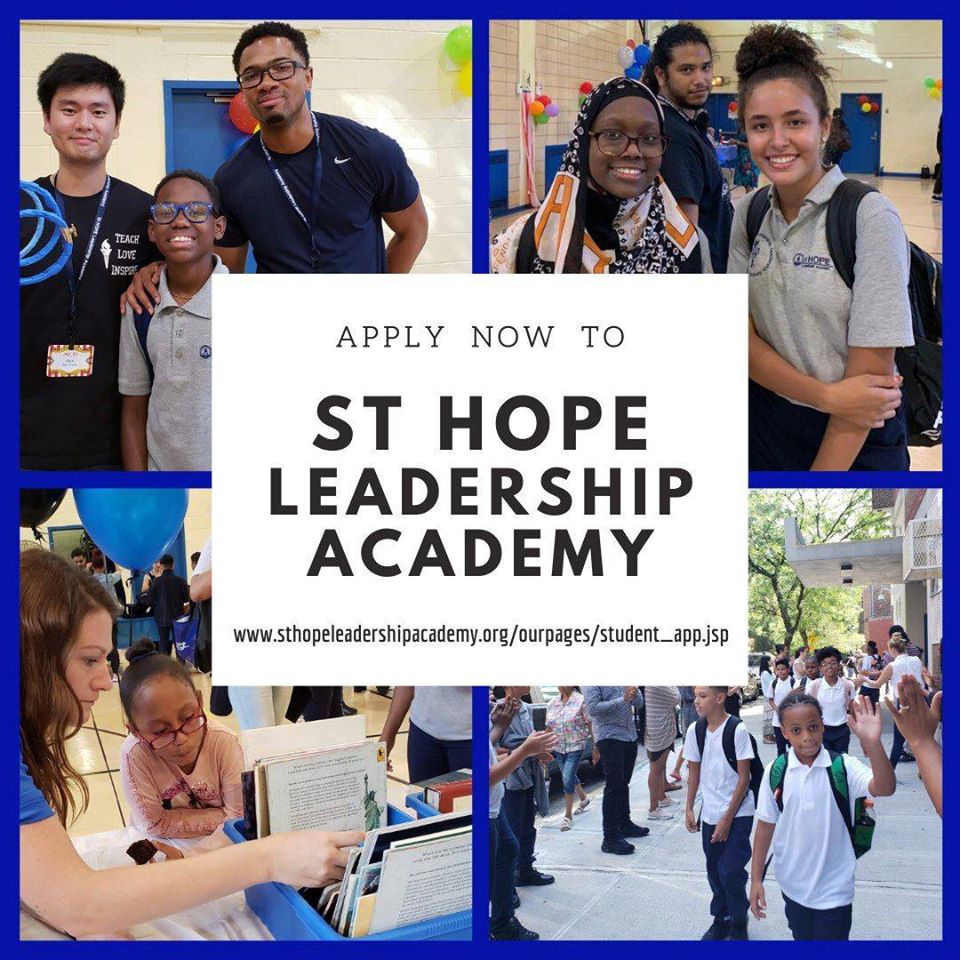 Expanding their worldview
Technology even supports environmental awareness and restorative justice initiatives at St HOPE. The school's Green Team has a partnership with Harlem Grown, a community farm that promotes sustainable communities and healthy families, and Allen-James recently set up an international video conference for the club.
"Students presented a paper to 35 classrooms across 10 countries about how they're integrating nature into their classroom and their community by composting," she says. "And in that conference, they were also able to hear what other people are doing. This sharing of ideas is what sparks new ideas for self-directed learning. If a student hears about what a classroom is doing In Louisiana, or Madrid, or Barcelona, they can think, 'Hey, that sounds cool. Maybe I can make that work in my community."
St HOPE also utilizes technology to support their restorative justice model. Restorative justice encourages inclusion, brings people together when there's conflict, helps students make amends, and reintegrates them into the classroom community. "A student might have a plan with their advisor to take a break and listen to a favorite song on an iPad, to reset their mind to learn," explains Allen-James. "Or they might use the iPad to film a roleplay of an alternative to a fight that they can then share with their advisory group and open up a discussion about working through disagreements."
Taking technology with them
Since not all students have computers or reliable internet access at home, Allen-James makes sure all the educational technology programs used at St HOPE are web-based, making them as accessible as possible.
"All you need is a browser to access the programs," she says. "If students would like to continue computer-based learning outside of the classroom, they can do it via cell phone at grandma's house or at the local library without having to install software."
This portability means students can start a project in one class and pick it up later in the day during study hall, Allen-James explains. "Each student has a Google Education account, which means they're storing any homework in the cloud. So all they have to do is log in to access all their documents."
Using her Touro degree to bring her whole self to her community
For Allen-James, her Touro degree—a Master's in Information Systems with a concentration in IT Leadership—has been essential to her work at St HOPE. "The Communication for Managers class in particular was invaluable," she says, "as was Budgeting for IT Managers. When I got this job, I had to understand what questions to ask and what programs to suggest, so I could write a three-year strategic plan. Touro GST helped give me the business vocabulary I needed to make a presentation to the Board of Directors and request those funds."
Allen-James also credits Touro GST with giving her a broad base of experience that will benefit her wherever she goes. "One of the things that helps me be successful here at St HOPE Leadership Academy is that I didn't just bring my technical self to the community. I brought my whole self—my life experience, my previous job experience, and my experience at Touro. When I suggest ideas, they're based on my worldview. Other people's ideas are based on their worldview. When we come together, we can have innovative conversations and come up with new ideas."
Are you interested in finding out how a graduate degree could open up your world? Contact Touro's Graduate School of Technology today.
---
Building the next generation of technology leaders, today.
The Touro College Graduate School of Technology provides its students a top-notch education, with competitive tuition and personalized attention in mind. For more information about our three industry-driven Master's degree programs, visit our next Open House (application fee will be waived).