---
Struggling to find your career path? Looking for a graduate program that will help you get a steady, exciting, and high-paying job? If this sounds like you, keep reading.
According to a time.com article entitled "The Top 15 Companies Hiring for $100k+ Jobs Right Now," more tech companies are offering higher paying jobs than alternative types of companies. The article quotes Ladders founder, Marc Cenedella, when he says, "Tech jobs are making more people rich than ever before…where the image of American success 30 years ago, during the '80s, was Wall Street and suspenders, today it's a guy in a hoodie in California." There has been so much change and innovation in recent years, and the job market too is changing. People in tech are clearly thriving.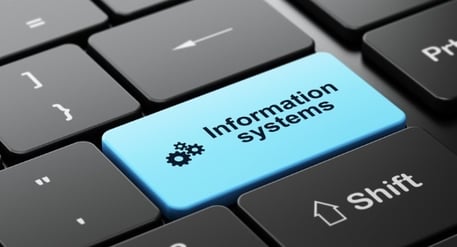 With so many innovations, working in tech can be very exciting. For many, the thought of being a part of groundbreaking technological achievements is thrilling. The time.com article also points out that The Bureau of Labor Statistics lists "computer and information systems managers" as one of the top 20 highest-paying occupations. Whether you want to be on the business side of things or the technical side, working for a tech company can be fulfilling work that can earn you a healthy salary.
---
Interested in a pursuing a job in the tech industry? Here's how to get started:
Choose a program that will give you the knowledge to navigate the business. A graduate degree in the field will give you a leg up in the job market. Find a program that can teach you the skills needed to thrive. Touro's Graduate School of Technology offers a Master's degree in Information Systems and Technology. This program allows you to hone both your managerial as well as your computer science skills making you a dynamic and desirable job applicant.

Overall, the tech industry is booming, and Touro's Graduate School of Technology is sending exceptional graduates out into the workforce. For more details on our Master's in Information Systems and Technology program, check out Touro Graduate School of Technology at gst.touro.edu.