Phew, the warm weather has arrived in New York City! June 20th marked the first day of summer as well as the beginning of school recess for most students. It is the perfect time to recharge and relax but the hype of warm weather activities will usually wear off in a few weeks. Don't worry, we have tips for you on how to spend your free time this summer!
Continuing education is invaluable to your career success! Whether you're taking extra classes or learning skills for your career field, the knowledge will give you a competitive edge. Summer shouldn't mean you are off from learning... Take advantage of your free time and learn something new. Plus, come September, you can confidently add another skill to your resume! But where should you look for learning opportunities?
Learning doesn't need to be taught online or in a classroom. Check out the Flatiron District where they have partnered with 23rd Street to develop a "nonprofit organization whose mission is to enhance the area's reputation as one of New York's most vital and exciting neighborhoods". Part of their mission is accomplished by marketing programs and services with live events, classes, and seminars. The best part is… THEY'RE FREE! No need to "sacrifice" the warm days you have been yearning for because the Business Improvement District (BID) offers outdoor events!
Like our motto, the BID wants to help simplify technology for you. For four years now, the BID has offered technology education classes, naming this seven week series Tech Tuesdays. Tech Tuesdays will offer one hour classes with instructors from local institutions and businesses such as Touro Graduate School of Technology and Yext.
Here are some of the Tech Tuesday classes you can sign up for this summer:
1.
Tech Tuesday - Launch Your Website Idea!
Objective: Want a killer website, but unsure where to start? How do you create a logo and website if you are not a web designer or developer? Coming up with a good idea is a lot of work, but making your website a reality is easier than you think. Join Touro College Graduate School of Technology for this workshop and find out.
When: July 12th, 2016 at 6:30PM
Admission: FREE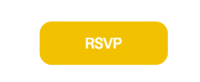 2.
Tech Tuesday - Successful Branding: How to make branding work for your business
Objective: In this discussion about practical branding practices, ThoughtMatter moderates a panel of 3-4 small businesses that have created meaning for their brands. From authentic ways to live a brand's values to unique ways to engage customers, the panel discusses ways a brand is much more than a logo.
When: August 2nd, 2016 at 6:30PM
Admission: FREE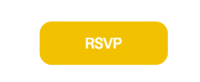 3.
Tech Tuesday - Coding for Everyone
Objective: Be a part of this unique learning session introducing basic programming concepts - whether or not you have programming experience.
When: August 9th, 2016 at 6:30PM
Admission: FREE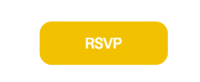 There you go! Put your brain to good use and pick up a few new skills this summer. Your resume and future job role will thank you for it one day!
---
If you are interested in technology and how it can shape your career goals, check out Touro College Graduate School of Technology's programs.